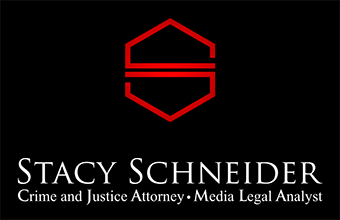 Crisis Management: Law, Media, and Government
As a crisis manager and legal advisor, Stacy helps her clients solve problems, prepare responses, and limit exposure and liabilities during major investigations by government, law enforcement, and regulatory authorities.
With more than a decade working in national media, she specializes in confronting and diffusing negative media stories and narratives. As a former working journalist (Stacy was a news reporter for the CBS affiliate in Savannah, Georgia prior to attending law school), Stacy operates in conjunction with the media to answer questions, define legal issues and liabilities, and provide expert legal analysis on issues impacting her clients, their reputations, and their businesses.
Stacy advises and packages her clients to appear before prosecutors, law enforcement authorities, regulatory agencies, and Grand Juries. She has prepared and negotiated dozens of immunity agreements to protect her clients from the dangers of possible prosecution or from making statements against their penal interest. Throughout her career, Stacy Schneider has negotiated more than 4,500 settlement agreements resulting in satisfactory legal outcomes where her clients were under threat of prosecution or were facing criminal charges and penalties.
Stacy is the former Chair of the Connecticut Bar Association Media Law Committee and hosted the Bar's Media Law Conference to teach lawyers how to prepare and present their cases in the media and how to effectively talk with reporters about their clients and cases.
Client Packaging and Presentations to Prosecutors, Government Agencies, and Law Enforcement

Immunity Agreements

Grand Jury Presentation and Testimony
Attorney Media Training

Media Presentation and Interviews

Press Releases
Targeted investigations

Response strategy

Pre-Indictment strategy

Internal investigation
Forensic Investigations

Ballistics

Cell phone tower extrapolation

Video surveillance

 

Financial data trails

Social media trails

DNA analysis

Communications analysis